A lire sur: Everest Group
Research Report in Cloud Vista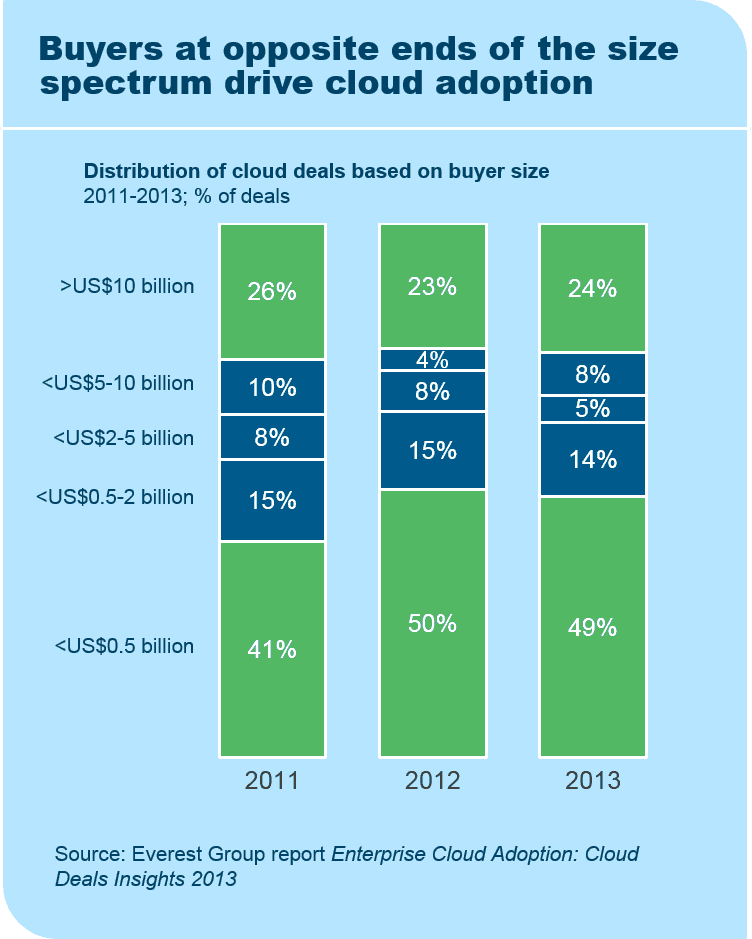 Cloud services has now become an integral part of global service engagements. The year 2013 witnessed increased adoption of cloud services amongst buyers across different industry verticals. Service providers realize that possessing in-house solutions is a clear differentiator in this expanding cloud services market.
This research focuses cloud adoption across global service engagements from 2011 to 2013, and is a part of the periodic Everest Group Cloud Vista enterprise cloud adoption report. It analyzes various deals signed by service providers in terms of trends in deployment models, buyer adoption (by cloud deployment model, geography, industry, and size), roles of the providers, insights on key deals, etc.
Scope:
Overview of cloud adoption trends over 2011-2013
Cloud deployment trends from application and infrastructure perspectives
Adoption and opportunity across buyer industries, sizes, and geographies
Various roles played by cloud service providers
Analysis of key cloud-related engagements
The 52-page report is available for
purchase
.